The Nitty-Gritty of a Mainstream Log Home Construction Schedule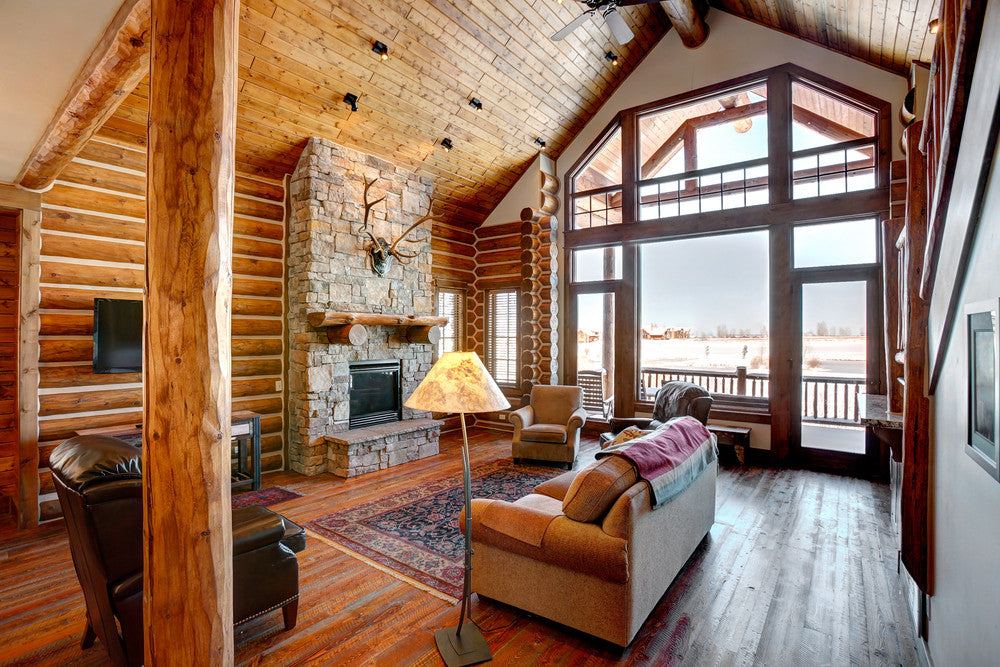 You've decided to build your log home paradise - now what? The process can be daunting if you don't know what to expect. The good news is that the log home process can be broken down into four relatively simple phases that will outline where you are in the building process and help you gauge your progress: a strong foundation, a well laid plan, great bones, and the finishing touches.
Every log home starts with a great foundation. So, it's important that your log home receives careful attention from the very beginning. This phase starts with clearing your building site to create the perfect setting for your log home getaway. The concrete footings that will provide the deep structural support, needed durability, and sturdiness must be poured during this phase as well. Once the footings are in place, the actual permanent wood foundation is laid out and a termite inspection completed.
You can imagine how important that termite inspection is for log homes! This is not the place to skimp or rush. After your log home's foundation has the all clear, the subfloor must be laid and any necessary backfill and rough grading must be completed.
Once you've got a great foundation, it's time to pause and take a moment to plan out the bones and finishing touches of your log home. You'll want to make sure you've arranged for all of your materials to be delivered on schedule and double checked to make sure everything has arrived as ordered and in good condition. Selecting the right vendor can make a world of difference!
This phase is also the time to gather the proper technical assistance and experts to proceed. If you are DIY'ing it, you'll also want to determine what, if anything, will be outsourced and bring those contractors on board. An important part of this phase is marking the subfloor of your log home with your floor plan and marking access for plumbing and electrical. Finally, you'll be installing a starter strip, first course of logs, and door bucks. Now your carefully laid plan can start becoming a great log home!
Log homes are designed on great bones! After all, the logs are not only structural but aesthetic as well! During this phase, the first floor will be tackled a little more in depth than your standard stick built house before anything actually begins on the second floor. You'll be stacking log walls, installing the doors & windows, preparing electrical, plumbing, and HVAC systems , and completing the entire first floor log walls before beginning work on the second floor. The second floor will start with the flooring and work it's way out to the walls. The final pieces of your log home bones will be the gables, roof systems, and porches.
Last but not least, your log home is finally ready for the finishing touches. This is probably the most customizable phase of your log home retreat and thus, the most variable in terms of time and tasks. Once interior partitions are up, roofing, electrical, plumbing, and HVAC will be installed and tested, and all of your carefully chosen interior finishes will be executed to make your log home paradise, move-in ready.
Depending on the construction method, schedule, and resources, these phases may vary a bit, but you can expect to follow this basic outline whether you've decided to DIY or hire a professional to realize your log home haven. No matter your chosen path, understanding the journey you've embarked upon will make it less overwhelming, easier, and a lot less stressful. After all, knowing is half the battle won!