The Most Popular Stains for Log-Home Exteriors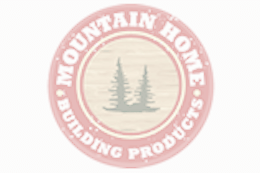 If one were to ask a log-home owner which stain he or she feels is the best, chances are you'll get an opinion based on that stain's performance for his particular home based on the wood species, for example, which can alter a stain's color.
Chances are, also, the log-home owner has tried one, maybe two, types of exterior stains. And if you were to ask a couple dozen home-owners the same question, you just might get a couple dozen different answers. With that being said, the answer to 'Which exterior stains for log-homes are the most popular?' should probably be asked of the stain experts, themselves, who certainly know a thing or two about which exterior stains sell the most and can boast of being premium products.
Let's face it, some stain products do work better than others, and the choices are simply overwhelming; but here's a selection of three premium, exterior, log-home stains that will never let you down—stains that are recognized in the building industry for their ability to beautify and impressively combat everything nature will throw their way. The following stains are considered to be exceptional choices as far as contractors and stain experts are concerned.
1: UV Guard & UV Guard II
UV Guard and UV Guard ll (clear) are first-class stains that were uniquely-developed to offer highly-advanced UV absorbers and stabilizers. This simply means your exterior logs will be impressively shielded from continual exposer to unmerciful UV rays. This, in turn, enhances the longevity of your logs' beauty and durability. Your logs aren't the only lucky candidates for UV Guard Stain since fences, shingles and other wood creations, including interior woods, can receive the same unsurpassed protection from discoloration, cracking and splitting. UV Guard stain products create an excellent adhesive surface for chinking and virtually eliminate all potential debonding issues. UV Guard is intended for interior and exterior while UV Guard is designed for just exterior finishing. A dozen standard colors, including clear, are available in addition to custom colorizing.
2: UV Guard Advance Clear
UV GUARD ADVANCE Clear Wood Finish is a water based, environmentally friendly, crystal clear coating that will add depth and a modest sheen to your stained wood. It forms a breathable film yet repels moisture allowing your stain greater color retention and increased protection from harmful UV rays.   It was designed to be used as the top coat for the UV GUARD Wood Finish stain systems but it can be used with MOST OTHER WATER BASED STAINS. Order now and protect your stain with the best clear wood finish available.
3: Sustain
Sustain is a top-of-the-line, semi-transparent, penetrating oil-based exterior stain that will perform beautifully when applied over existing oil-based finishes. Additionally, Sustain can be used on new wood as well as interior surfaces; and you'll be pleased to know that Sustain can be effectively used on many different species of wood including cedar, pine, fir, spruce and more. If you want a premium product that is exceptionally strong and highly defensive against water, UV rays and fading, you can count on Sustain to never let you down! Several color choices are offered, including clear, which can be tinted using universal tints from any quality paint to create countless color preferences.
Do your homework and take the time to ask questions from pros in the log-home supply business. Keep a notepad handy and jot down important details to help make an informed decision. You, obviously, want to select the most effective and dependable exterior staining product in order to keep your log-home beautiful and protected for as long as possible, with as little maintenance as possible!