Log Home Stain for Sun Protection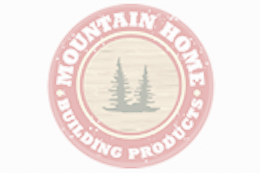 If you own a log home in a dryer state, there is a chance you haven't given much thought to staining your home. Once it was built, it was probably given a coat of stain, but you had always understood that the stain was to protect the wood against water damage. You aren't alone. There are many people who don't stain their homes because it's simply too dry and never rains.
Unfortunately, rain and moisture aren't the only things that can damage your log home. The sun's UV rays can be very damaging to your home, and can cause just as damaging of structural issues. Keeping your log home well maintained means taking care of the whole thing. If you want to keep your home looking great, you will need to protect it against the sun's harmful rays too.
Damaging UV effects
UV light not only burns your skin, but it is also responsible for burning the exposed wood on your home. UV light breaks down the lignin within the log. Lignin is a complex chemical that makes up nearly 25 percent of the log's substance, and acts as the glue that holds the wood fibers together. With enough UV rays beating down on your home for an extended period of time, the lignin can change or be destroyed. This is also known as photo-oxidation.
What stain to use
If you are trying to avoid photo-oxidation, avoid using clear log home stain on the exterior of your home. Clear stain alone does nothing to stop the UV rays from penetrating the wood. It's like looking at the sun with reading glasses on. Your eyes are not protected. You would probably wear sunglasses to protect your eyes, and therefore you should use a protecting stain on your log home to keep it safe from the sun.
Avoid using linseed oil stain on your home if you live in a dry climate. Linseed oil has been found in recent years to actually have a chemical reaction with UV rays that turns the logs black when directly exposed. These are sunburnt logs, and may need replacing in the future. It is also an oil that other organisms like to feed on, so avoid linseed oil for the exterior of your home.
By choosing a quality log home stain—and/or a UV-protective topcoat—and applying 2–3 very heavy layers to your home, you can avoid sunburning your home. Choose a stain that has appropriate UV inhibitors. Put an ample amount of sunscreen on your home so that it only gently bakes in the sun and stays protected. You don't want to have to replace black logs down the road.
Having a log home in a dry climate is great, especially because you don't have to plan for rain to wreak havoc on your logs. However, take proper precautions and adequately stain your home to avoid having a burnt roof. Save the clear stain for the inner logs, and go heavy on the outside. If you do, the logs and your home will last a very long time.